Compressed air motors are widely used in all solutions that involve stirring liquids, including blending, dispersion, and emulsification.
Flexible, reliable and compact motorizations solutions
Motors are used in a wide variety of manufacturing industries, from cosmetics to metal production and industrial-scale food production and agriculture. Modec motors are favored by a large number of users who seek flexible, reliable, and compact solutions. We adapt our motors to each constraint that is encountered, depending on the substance to be stirred, and the specifications of the manufacturing process in which they are used.
For example:
24-hour-per day operation, stirring graphited lubricant for forging processes such as the stamping of dies or molds.
Reactivity and customized service
In addition to the safety aspects, MODEC's range of motorized stirring solutions offer enhanced responsiveness thanks to our ability to provide a custom service.
In effect, we are able to provide you with THE solution best suited to your application, at the precise point where most suppliers of compressed air motors would refer to an extended lead time for even standard motors, forcing you to adapt to their products and their limitations. In addition to a dedicated solution, we provide our customers with training on how to maintain MODEC motors, as well as offering maintenance kits and repair services. As such, our services are designed to overcome the productivity and profitability issues that all manufacturing companies encounter, with a rapid response, an immediate solution, and a carefully managed, optimized maintenance process.
There's no better way to show what I'm talking about than to put forward a few examples:
#1 Automotive sector
Recently, we received a request from a customer who was looking for a motor to stir a highly liquid substance with a viscosity similar to that of water. The customer's request was as follows: throughout the manufacturing process, the tank would be filled, then emptied again, while maintaining a constant rotation speed, regardless of the volume of the product in the tank.
We suggested that our customer should install a motor from our MT07 range, which features a 150W power output. This output can be reduced to achieve very low rotation speeds while offering in excess of 100Nm of torque.
While operating close to its empty rotation speed, the high levels of torque allow the stirrer motor to maintain a constant operating speed, whatever the volume of product in the tank.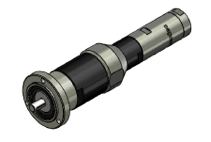 Product code for the motor supplied: MT07RV0017BCL2C
#2 Food and agricultural sector
A customer wanted to use a motor to mix popcorn! Yes, you read that right – popcorn!
The request was as follows: operators regularly needed to close the lid on the tank where the corn kernels were heated. The main challenge was the deployment of a small motor that could withstand high temperatures.
We suggested that they use a motor from the MT05 lubricant-free range, which would address their issues perfectly.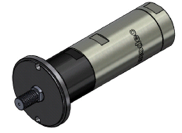 Product code for the motor supplied: MT05RT0169BFI1C-SL
#3 Construction industry
We received a request from a customer who was encountering reliability problems with motors that were fitted to stirring machinery from a very well-known brand. In addition to their unreliability, the original equipment motors could not be repaired and no preventative maintenance was possible. Even though the motors themselves were designed to be "low cost," the costs caused by the unplanned downtime and recycling the unusable motors became too much for the end user to bear. After a detailed study of the statement of requirements and carrying out validation testing, we proposed a "plug and play" solution to the customer that enabled it to improve the reliability of its machinery without any further modifications, meaning that the project was also delivered within budget.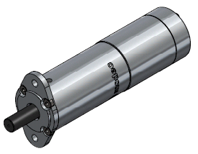 Product code for the motor supplied: MT08RT6/6ABS01C
Similarly, we also provide motors for stirring solutions that are in use with one of the world's leading cosmetics manufacturers as well as a world-leading aeronautical manufacturer.
As you will appreciate, Modec can offer an almost limitless variety of solutions, and we will examine all your requests and adapt our solutions to meet your needs! To know more about us, you can download our case studies !