Air motors are widely used in all solutions: mixing, dispersion, emulsion...
Air motors: flexible, reliable and compact motorization solutions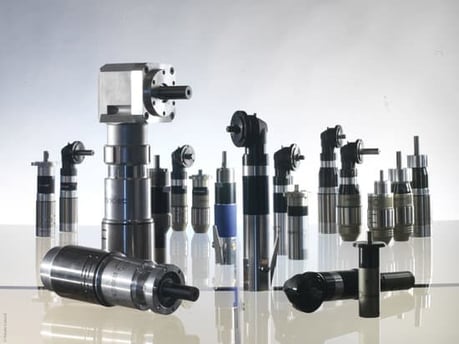 Many industrial fields require the implementation of stirring or mixing systems, such as the pharmaceutical, cosmetics, food, chemical industries, etc... modec motors are implemented by many users in these industries who are looking for reliable, compact and flexible air motorisation solutions. We adapt our air motorization solutions to each specification of these various fields of applications whose most common constraints are :
High service rates with 24/7 operation such as for example stirring graphited lubricant for forging processes such as forging or stamping.
ATEX solution for paint mixing
Compactness and weight for mobile stirring solutions
Modec: responsiveness and tailor-made solutions
For many years we have been supplying our air motors for a wide range of applications. We are known for the quality of our products and services. No air motor manufacturer is able to deliver within 3 days, but we know how to do it. This is only our standard delivery time, for the most urgent cases we can make the motors available within 24 hours.
In addition to our ultra-short lead times we are able to supply the motor that will perfectly meet your needs. We believe that it is not up to you to modify your machine, in the case of a retrofit, or your design, as part of a new project, to adapt our motor to your needs. Thanks to their ingenious design we are able to deliver the air motor that will perfectly meet your needs. THE solution adapted to your application.
Our service is available throughout the life of your air motor. We assist you in the implementation of your air motor and offer a maintenance and overhaul service. But you can also carry out the maintenance on your own. For this purpose, we provide maintenance training courses and we supply maintenance kits containing wearing parts for each of our motors.
All of this meets the productivity and profitability problems encountered by any industrial company: quick response, immediate solution, controlled and optimised maintenance.
Here are some examples of the use of air motors for agitation solutions
Air motors in the automotive industry
We received a request from a user looking for a constant speed solution for low-speed agitation of media with a density close to that of water. The main constraint for this application is that during the process the tank is filled and emptied as required. In spite of this change of volume in the tank for process reasons the stirring speed must remain constant.
We have proposed a motor from our MT07 range with a power of 150W, equipped with a 3-stage planetary gear reducer allowing to obtain the low speed required by the application. The torque reserve thus obtained allows the motor to operate close to its no-load speed, so that torque variations due to level variations in the tank have little influence on the motor speed.
After a test period that ended with the validation of our solution, the customer equipped all of its tanks with the MT07RV0017BCL2C air motor that we had defined for its specific need.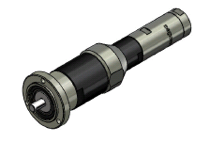 Reference of our motor : MT07RV0017BCL2C
Air motors for the food industry
This application demonstrates that there is no limit to the use of air motors. It is a mixer for an industrial popcorn making machine. The constraints imposed by this application are linked to the heat of the environment in which the air motor must operate, the frequent manipulations require a light and compact solution, the food-processing environment prohibits the use of lubricated air to supply the motor.
The project is in fact the retrofit of an electrically powered agitator. The customer wanted to make the operation of its popcorn machine more reliable by making it safe for operators to use. But also to make the whole unit easy to clean and maintain. The 200W electric motor was combined with a gearbox to obtain the desired speed, all weighing no more than 3kg.
We proposed our MT05RT0169BFI1C-SL motor with the performance of the electric solution for a weight of only 600 gr. In fact, modec air motors incorporate a planetary gearbox that allows to obtain very compact and flexible solutions in terms of power, speed and torque. The motor has been fixed in place of the electric motorization and its threaded output shaft has been equipped with a self-clamping chuck to receive the agitator tail.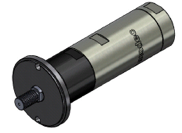 Reference of our motor : MT05RT0169BFI1C-SL
Air motors for the chemical industry
We received a request from a paint manufacturer looking for an Atex air motorization solution for a project to improve the reliability of its finished product mixers. The "low cost" type air motors used by the mixer manufacturer resulted in numerous stoppages, the costs of which were ultimately much higher than the cost of the motor. In addition, as the motors could not be repaired, each breakdown resulted in the replacement of the motor. In addition to the financial cost, there was also an environmental cost.
For this project we proposed our motor from the MT08 range. By realizing a specific flange no modification was necessary on the mixers for the substitution. The air motors we delivered proved to be better adapted to the application than the original ones, their decision was not based on the cost, but on the performances necessary for the good functioning of the mixer. In the end, our air motor is also more economical than the original motor. More reliable, delivered with instructions and a maintenance kit, which allowed preventive maintenance guaranteed against all risks of production losses due to breakdowns.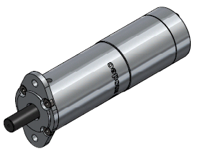 Reference of our ATEX II-2 motor: MTB8RT6/6ABS01C
For example, we now supply motors for agitation solutions that are used by one of the world's leading cosmetics companies and one of the leading aeronautics manufacturers.
As you surely understand, the solutions implemented by Modec are limitless, we study all your requests and we will know how to adapt them to your constraints! Do not hesitate to download our air motor guide, to consult us to ask for more information on our air solutions, or to download our case studies!