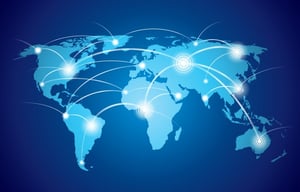 You have business relations in the wastewater treatment, oil & gas, power plants, gas storage, gas distribution and, generally speaking, process industries?
Trust us, our products, services and support will definitely allow you to enhance your offer and maximise customer satisfaction!
Distribute Modec Portable Valve Actuators and stand out thanks to its exceptional quality
Portable Valve Actuators are designed and made in our factory based in France by our teams of engineers and technicians. All parts are provided by our carefully selected suppliers, all based in France.. We are all mechanics experts, and therefore we really care of the quality of our products.
Distribute Modec Portable Valve Actuators and stand out with an innovative offer
Innovation is in our DNA. When we listen to our clients speaking of their needs and their difficulties, we think about original and specific solutions we can provide them with to the largest number. The truth is, this is what we love the most: listen, understand, think, design and produce! You would hence be the first to add to your offer catalog unique products which will definitely make you a precursor in your industry.. Your innovative profile will have you distinguished from your competitors.
Distribute Modec Portable Valve Actuators and provide a differentiating service at a lower cost
Respect of our promises, reliable time of delivery and customer and order tracking are essential to us. In order for one to offer a good service quality to their clients, there is no need for a huge and expensive stock. Here at Modec, we can construct our products in 10 days directly in our factory in Valence. Deliveries are fast and reliable: no need to worry about logistical problems!
Furthermore, we provide a clear documentation through the web, catalogues and videos that promise a quick and safe execution to your clients. We are responsive if you were to have any questions or require any further information and we can handle equipment's monitoring and maintenance.
Distribute Modec Portable Valve Actuators and receive great marketing support
We are very active and present on the web, translated in 4 languages, with advertising messages, training messages, security messages, case studies, guide books etc. Every month, we welcome more and more visitors, we get more followers and we increase our audience on social networks. Our suppliers directly benefit from this audience since their names, logos and contact info are available on our website.
Moreover our sales team is always available for demonstrations on site (in your clients' factories for example), or by videoconference. We have a dedicated room with connected HD cameras so that everyone can attend and comment on our product demonstrations. The next step consists in training your own sales department in order to multiply these advertising actions.
Work with Modec and collaborate with an available, pleasant and dynamic team
So don't hesitate anymore and join our ever-growing network of distributors around the world! And if you are still not entirely sure, discover in our article the testimony of an already-convinced distributor.
You will love working with us!