We are making this case study on power plants with the help of Dave – Floor Operator and Paul Perez – Safety and Health Coordinator both working at the power plant Tri-State Craig Station, Colorado, USA.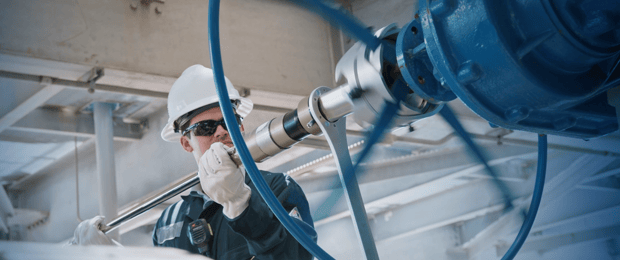 A weekly 1200 revolutions operation causing severe injuries to operators
Dave and Paul were facing ergonomic and efficiency problems with the valves of the power plant they were working in. The valves that the team was operating were so labor intensive that people were getting hurt.
They search for a way to actuate those valves in a more ergonomic, safe and efficient way. This is how they came across the handheld valve operator solution.
A handheld valve operator to solve ergonomic and efficiency issues
Dave, Paul and their safety test team decided that handheld valve operators were the best solution. The valve assist technology increased their efficiency, allowing the team to turn more valves with less people. Also, avoiding the operators to hurt themselves and to get tired operating hard to reach and hard to turn valves for 1200 revolutions.
"With a handheld valve operator, it became a two (or even one) person job; it was so easy, so efficient! No more back injuries, sore back or extreme tiredness."
Find out why Dave and Paul chose the modec handheld valve operators :
The widest range of hand wheel adapters, that fit all type of valves
Safety reaction system that protects the operator
The widest range of power supplies for actuators (2 types-battery, pneumatic, and fuel)
Adjustable speed and torque settings on the actuators