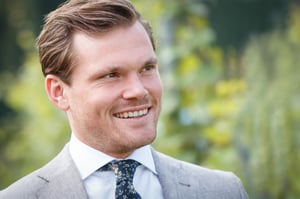 Gebuwin B.V. is specialized for the past 70 years in the designing, engineering and manufacturing of high quality hoist- and lifting solutions to be operated by hand
" We felt that Modec was behind us and supported us"

-> Water industry valves & equipment distributors : find out here how to increase your sales
Portable valve actuator - High products' efficiency
In our opinion, Modec manufactures high quality products. The portable valve actuator is a new product which opened us a whole new market.
We decided to trust Modec at the beginning of our partnership as we were using their products and knew that they were of high quality and efficiency,
Portable valve actuator - High Value product to the end user
Convincing our clients to buy Modec's portable valve actuator was really easy as they directly saw it as a high value product to the end user. Indeed, our customers could easily notice that only one man was needed to open a valve where, before, was required at least two. Also, one of the best things about the portable valve actuator is that it increases by ten force the operations' safety.
Modec - High quality service
We are satisfied by Modec's pre and post support level we receive which is extremely beneficial as it allows us to utilise their qualified and knowledgeable staff, especially Damien who is a proactive account manager. This is why of course we did not hesitate to recommend Modec to other distributors that are now Modec's official distributors in other countries.
Alan Siertsema - Account Manager at Gebuwin
To contact Alan Siertsema 💬: M +31 (0)6 234 428 77 T +31 (0)5 435 326 00
If Like Gebuwin you want to become Modec's official distributor in your region, clik below !