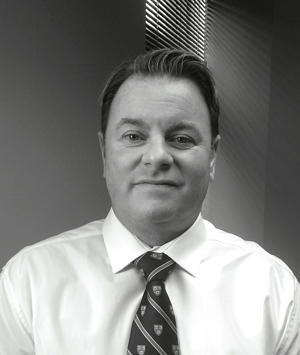 Wolseley Canada is the country's leading national distributor of plumbing, HVAC/R and PVF products. With a network of over 220 branches coast-to-coast, and a national team of sales and service specialists, the Wolseley team is known for their knowledge and expertise.
"Modec helps keep my clients' employees safe & happy at work."

Portable valve actuator - High products' efficiency
Modec's portable valve actuator are a perfect complement to what Wolseley is already selling (valves). Indeed, it is always fun to bring something new to our clients that would actually benefit them.
It also helps us differentiate from our competitors. We provide solutions with our valves but not only, we also provide solutions on how to operate them with safety. It is a good way to get into certain clients that may be interested by the portable valves actuators and that finally end up buying our valves.
Portable valve actuator - High Value product to the end user
The portable valve actuator is a product with high health and safety benefits. The solutions involve the prevention of many common operator injuries such as shoulder pain, lower back fatigue, tennis elbow, and overall joint pain. Our customers benefit from the increase in their staff's higher level of efficiency when operating the many manual valves throughout their plants.
It's funny because once a potential client receives a live demonstration from our team, they end up convincing us why they need a Modec portable actuator. The operators can open and close more valves in less time and with fewer people. It is a real time savor.
I enjoy being able to offer equipment that is not just beneficial to a customer's production, but more importantly, that helps keep my client's employees safe & happy at work.
Modec - High quality service
Mr. Simon Lapeyre (Sales Manager – North America) has been a real pleasure to work with as Wolseley has relied tremendously on his expertise in training our sales team. Simon has been traveling across the country, educating our people as well as providing product demonstrations to a vast number of customers in Canada. Mr. Remy Davin (Sales Manager – Europe) has also worked with our reps in Quebec and the Atlantic provinces, sharing valuable product knowledge with our group.
Our partnership with Modec is so far so good, and I am sure we will build on that ! Indeed, I already recommended Modec's products to another distributor. I look forward to growing our businesses together as we promote the great Modec line in North America.
Jason Ohlsson - Sales Manager - Eastern Canada
To contact Jason Ohlsson: T 514-630-6820 C 514-943-6633
If Like Wolseley you want to become Modec's official distributor in your region, clik below !